Kids Corner
Children are the future of every community.  Safety and security, combined with love from two parents is essential for the development of young minds and self confidence.  Where children are valued and disciplined with love and affection, healthy communities are growing.  Transition's Gate works to combine a safe environment for children with parents equipped to model security and stability
Developing a Strong Counseling & Support System for Children
2018 Spokane team creates activities for children which will help them with peer to peer community and pressure.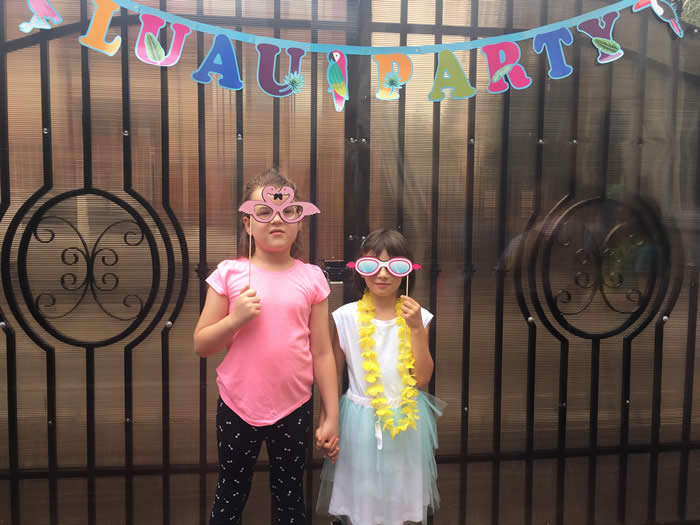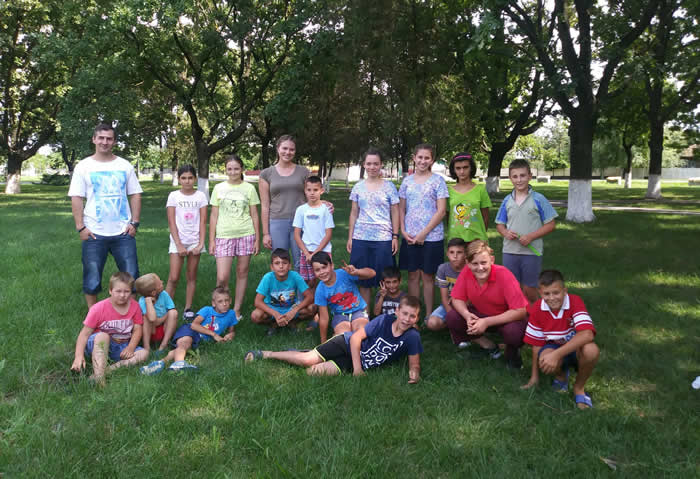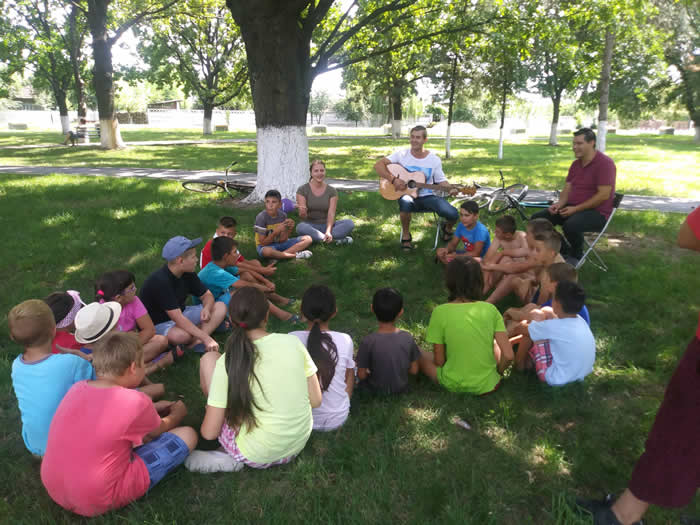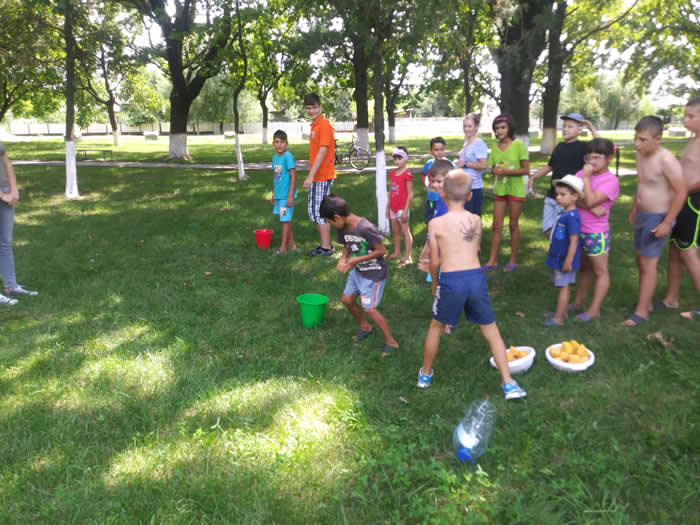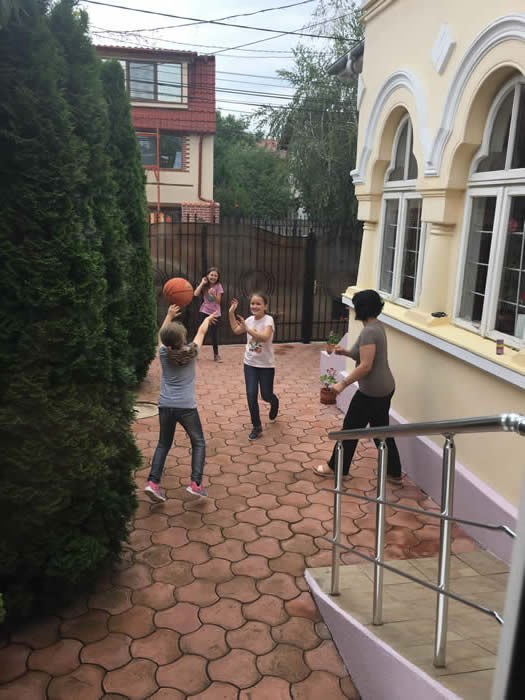 Activities for children are offered annually by teams from America who visit Ploiesti to help at the Center.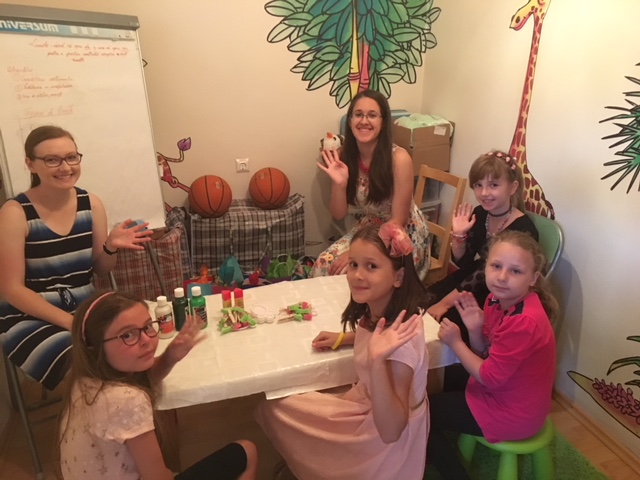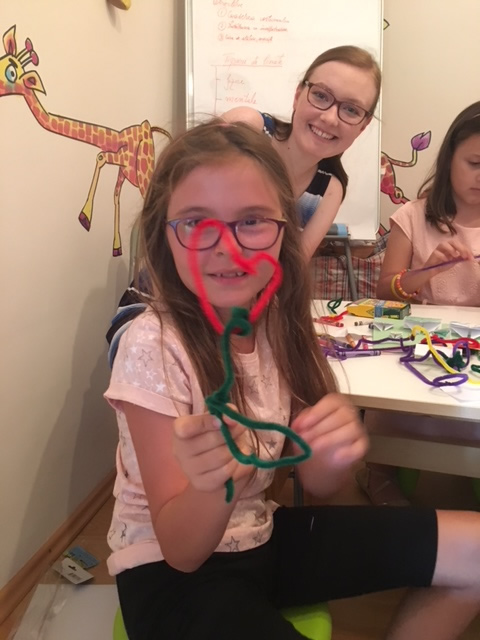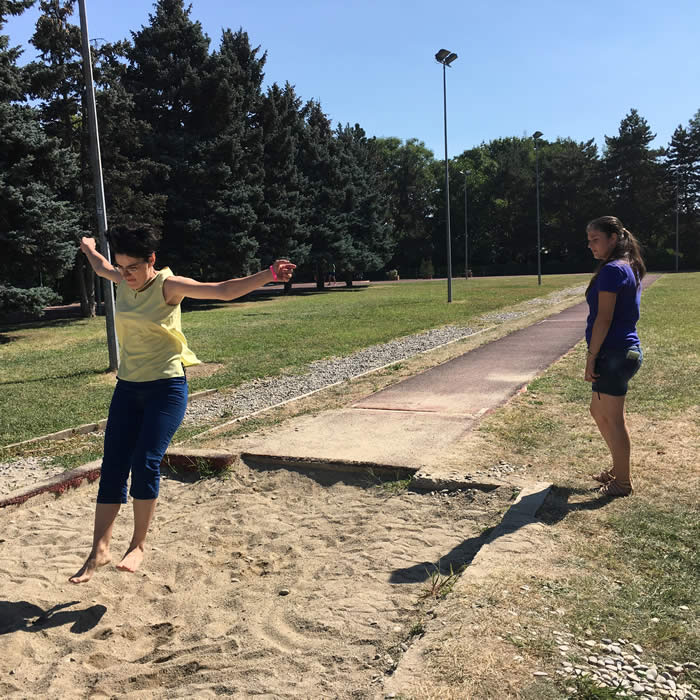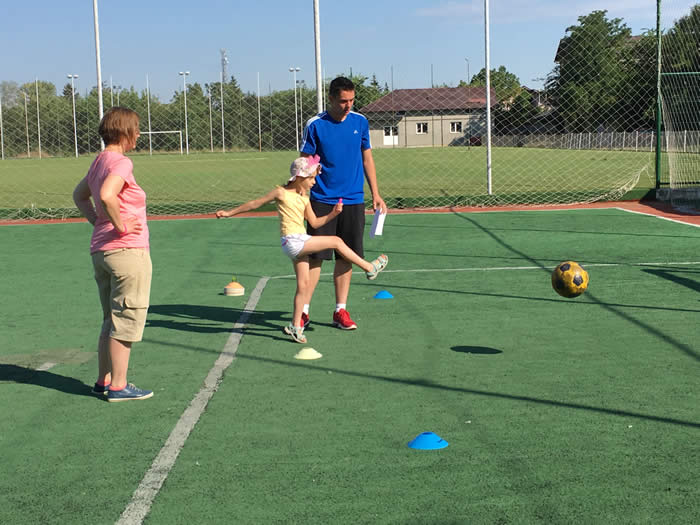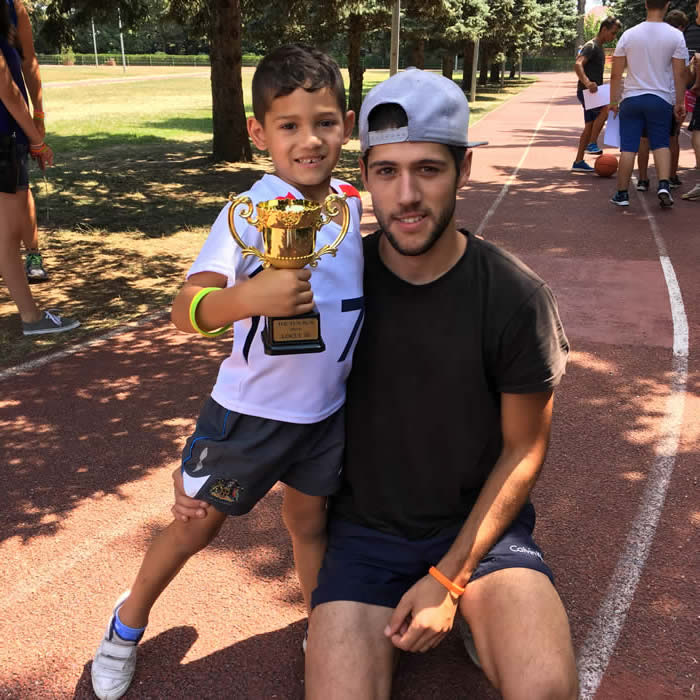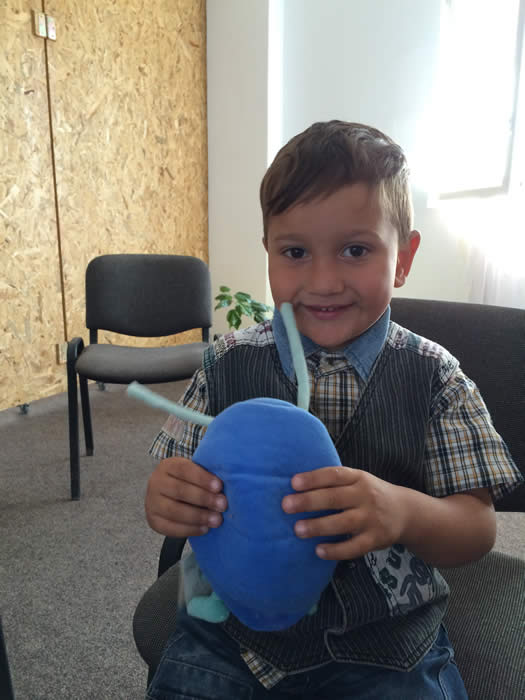 Thank you to families and singles at Fourth Memorial Church for "adopting" one of the children currently in counseling at the Center. Dozens of toys, games, supplies, and other counseling "tools" were donated to assist the psychologist with the children's couseling sessions.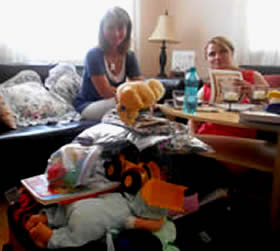 2013 brings the start of a new program and multiple projects for children at Compassion & Care. Through the development of new support groups, the orientation of specially trained counselors, and new tools that help children tell their stories, the Josephine Knox Counseling Center will begin to serve many more chidren who have fallen victim to abuse and violence.
By June 1st, 2013, it is our desire to hire a full time counselor for children. The AWANA Kids Program at 4th Memorial Church is fundraising for the purchase of the tools necessary to begin this important program for the abused children at the center in Ploiesti.
Projects that Support Kids
Our community counseling center in Romania provides a safe haven to children and families throughout the entire lifespan and helps them build on their strengths, developing tools to cope with unexpected challenges, such as divorce, substance abuse, poverty, readjusting after trauma and overcoming hardships in abusive homes. Specially trained counselors work with children helping them restore a sense of safety and love.
The Children's Room in the Women's Center in Ploiesti opened several months ago and now hosts activities and instruction for children who visit the center with their mothers. The toys and decor have all been donated by partners of our ministry in the U.S.
---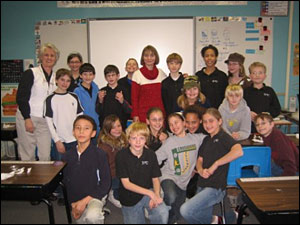 Barb Tusant's 5th grade class in Spokane, WA
Fifth graders sacrifice personal gifts to make donation
2007— Barb Tusant's 5th grade class at Northwest Christian School in Spokane, Washington, gave a gift of love to the project of Compassion & Care in Romania by donating a large financial gift to help with the purchase and remodel of the building that will include a women's counseling center and also a children's counseling recreational room.
Mrs Tusant's class collected then pooled the money that would normally be spent on Christmas gifts for one another. They presented a check to Paula Oprea, president of Compassion & Care, just prior to her departure from Spokane on Tuesday, January 22nd.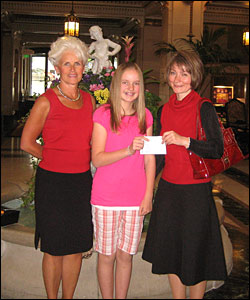 Madison presented Paula Oprea (right) with the
funds she collected.
Child supporter organizes penny drive
2007 — A 12-year-old girl named Madison heard a discussion about Transition's Gate and the project to help women and families in Romania. She decided to do her best to help, taking the initiative to organize a Penny Drive in her AWANA Children Club.
Using the information provided for her, she created a presentation about Compassion & Care and shared it with her peers motivating them to participate in a fundraising contest. She made four thermometers, one for each team. Week by week, the coins were collected and soon it was necessary to make an extension to the thermometers ...
Finally, the mountain of coins was transformed into a check which Madison presented to Paula Oprea of Compassion & Care during her most recent visit to America.