News
Frequent news updates will be available on the website for your perusal. It is our desire to keep our donors informed regarding the activities and interventions of Transition's Gate in hopes that our transparency and efficiency will encourage your continued support.
---
American Team Visits the Center
7/2013
In July, 8 Americans visited the Josephine Knox Women's Center. Their goal was to offer interesting classes, workshops and clinics for the clients and other visitors to The Center.
Shelly Quinton, ARNP, presented a class titled, "Early Childhood Development". This class was attended by many young mothers. The information was enthusiastically received with several questions following the presentation.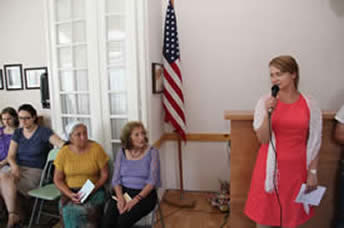 Katy, RN from Spokane, WA, was the featured speaker at the women's tea on Saturday, July 20, 2013. Sharing her personal story of brokeness and depression, the attendees heard the heartfelt testimony of this young wife and mother.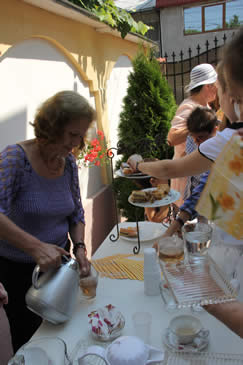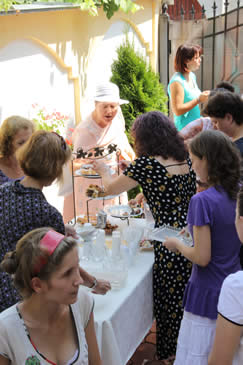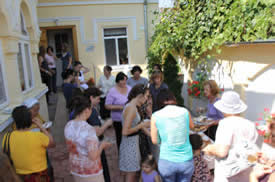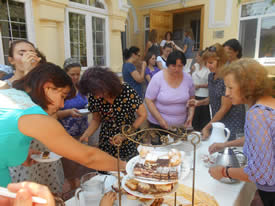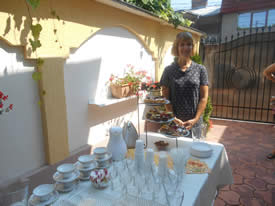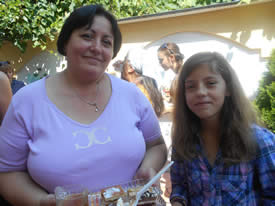 10/1/2010
Alcohol Recovery Programs
In October of 2010, a small team from Spokane,WA visited the Women's Center to start weekly alcohol recovery programs for the purpose of assisting families who are traumatized by alcoholics living in their homes. Due to the strategy and couseling provided through these new programs, spouses and children can now find help and encouragement.
4/20/2010
Women's Center Inauguration
On April 20, 2010, the Women's Counseling Center opened in Ploiesti, Romania with a full day of events.
2/2010
Paula Oprea visits Transitions Gate
Paula Oprea, President of Compassion & Care, an NGO in southeastern Romania, visited the Inland Northwest and was the featured speaker for Transition's Gate on numerous occasions in February 2010.
9/15/2009
Women's center holds first event
September 15th, 2009, the first women's event was held in the center, though the remodeling was not yet complete. Women of all ages learned about the future use of the building and the importance of community input, volunteer services, practical and financial support in addition to the critical access that the counselors and ancillary staff will provide for women and families in Ploiesti and surrounding communities.
7/2009
Spokane team remodels women's center
A medical team from Spokane, WA, visited the women's center in Ploiesti, Romania, in July, 2009. Hundreds of volunteer hours painting, scraping and sanding were donated.
5/2008
Transition's Gate is a Guest on National Television, Romania
Transition's Gate and Compassion & Care, as guests on a talk show, discuss domestic violence and the problems for women and families.