Tulips & Tea Spring Fundraiser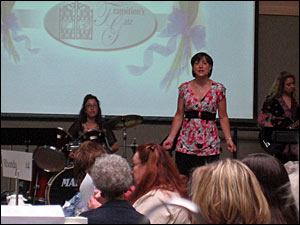 May 31 was a sunny spring day and Gonzaga University was the setting for tulip décor and tea. This beautiful morning was the setting for two very interesting speakers and over one hundred attendees together to hear how domestic violence and crimes against women are abundantly present in Spokane and surrounding counties but also around the world.
Spokane County District Judge, Patti Walker, gave a graphic presentation of her involvement from the bench at the Spokane County Courthouse, in cases of domestic violence and the way in which these behaviors are affecting our neighborhoods and families. Judge Walker is responsible for hearing many of these local cases, finding avenues of correction and rehabilitation for those involved. It was obvious to the many who attended that Judge Walker is passionate about helping women and others who find themselves caught in the destructive actions of violence in the home.
Paula Oprea, president of Compassion & Care, Ialomita County, Romania, was the second speaker at the tea. Her colorful presentation detailed the troubling statistics and current situation for women in Romania, and specifically in her own community.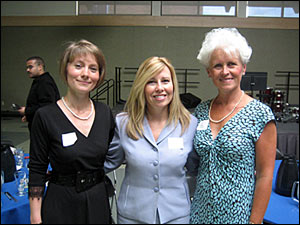 Music at the event was presented by Door of Hope, a wonderful group of women with the heart to serve through music and song.
Due to the generous contributions of the donors at the Tulips & Tea event, and many others who could not attend, we are thousands of dollars closer to reaching our goal and our ability to assist with the purchase of the building for the women's counseling center in Romania.
Back to News Archive