Meet the Board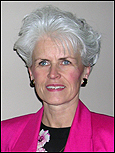 Nancy Mortlock
Nancy Mortlock has over thirty years experience in the medical community and additional experience lecturing and teaching healthcare principles to providers and families while building long term professional relationships, both domestic and foreign. It was travel to Romania in 1999 that sparked her vision to launch a charitable organization which would provide access to health care, education, counseling and shelter for women and families.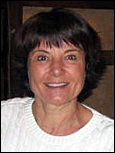 Lin Wigren
Lin Wigren has always had a passion for encouraging young women and children. She worked for Northwest Christian Schools as Director of the Extended Care program and volunteered much of her time to programs that mentor children. After travel to Romania she realized the great need for mentoring young women in that country. She returned to work with children in orphanages and with groups of young people.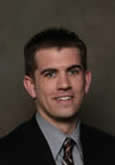 Matthew Altmeyer
Raised in the Pacific Northwest, Matthew Altmeyer appreciates a legacy of strong family values. His respect for an honest work ethic now drives his own business practice and personal stewardship of resources. As a young adult, Matthew volunteered in Eastern Europe, an experience that created a passion to assist the underserved. His work as Director of Development on the Board of Directors is the outcome of his knowledge of financial services and a caring sensitivity for people enslaved, abused and disrespected, both domestic and foreign. Matthew is married and has one son. He earned a degree in business from Whitworth University and manages his own financial services corporation in the Inland Northwest.
Cathie Mullins
Cathie is a mother of four grown children and works for Spokane School district in human resources. She was born and raised in Spokane and has a profound passion for family values and providing safety and security for women and children.
Liping Yang
Liping Yang was born and raised in a beautiful lake village located in the northern Hunan Province of China. In her early years she was exposed to violence in the home and poverty yet was very fortunate to be educated in both mechanical engineering and accounting.   Liping Yang cares deeply for women and children who are suffering. She came to the US at the end of 2004, and graduated from Gonzaga University with a masters degree in accounting.